We recently partnered with
Grow
Remote
. They are a non profit community group who formed to promote
remote
working in Ireland. They identified
remote
working as a way for people to work, live and participate locally. We want to help make these opportunities visible and accessible to the people of West Cork. Learn more about
Grow
Remote
by joining this
Slack
community.
Looking for a job? Check out the
Grow
Remote
Jobs Board
for
remote
working jobs available to anyone in Ireland today.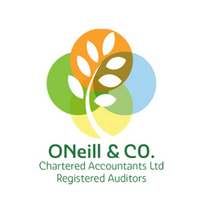 View Role-Role Filled
Skibbereen Chartered Accountancy Practice
View Role-Role Filled
Skibbereen Chartered Accountancy Practice
---
We are seeking a qualified accountant with 2/3 years post
qualification experience in a practice environment for a thriving
accountancy firm in Skibbereen, West Cork. The role would be
suitable to anyone with relevant experience either living in West
Cork, or perhaps for someone thinking of a change in pace and
quality of life and so considering a move to the beautiful place that
is West Cork.
O'Neill & Co., Chartered Accountants Ltd, is a medium sized chartered accountancy practice in
Skibbereen, established 37 years ago.
Our clients operate in a wide range of business areas including Aquaculture, Agriculture, Auto and
Mechanical Services, Construction, Personal and Business Coaching, Community and Not for Profit,
Engineering, Remote Education, Fishing, Healthcare, Homecare, Leisure Tourism and Hospitality,
Medical Profession, Garden Nurseries, Pharmacies, Professional Services (Auctioneers, Architects,
Financial Services, Quantity Surveyors, Solicitors), Retail, Schools, Playschools, Veterinary, and more.
The services we provide are in the following areas:
Audit
Accounts Preparation, corporate, sole trade and partnership
Payroll Services
VAT planning and compliance
CRO filings
Corporate tax planning and annual compliance
Personal tax advice to include income tax, gift /inheritance tax and capital gains tax, for employed,
self-employed, company directors and retired individuals
Family Business Succession planning and transition
Tax planning and tax compliance work for individuals moving to Ireland from abroad
Business Advisory Advice to owner operators
Personal and Corporate Finance advice
Preparation of Business Plans
Bank negotiations
This may be the opportunity for you if you are someone who:
 Takes pride in their work
 Has a good work ethic
 Is enthusiastic and self-motivated
 Likes to help people
 Has good communication and organisational skills
 Is a good team worker
 Has strong analytical skills with attention to detail
 Wants to work with a supportive team of people in a friendly environment
You will need to be up to date and conversant with audit file preparation and up to date audit and
accounting standards and accounts presentation requirements.
We pride ourselves in providing a personalised service to our clients, working closely with them, so
this role will be about advising a range of small to medium sized personal and corporate clients, who
will rely on, and appreciate sensible, practical advice given on a timely basis
Salary will be commensurate with experience and will be competitive
Please apply, with CV, to Shane O'Neill by email to shane@oneillaccountants.ie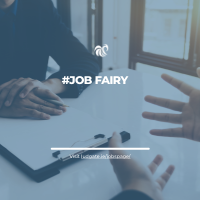 View Role - Role Filled
LUDGATE BUSINESS DEVELOPMENT MANAGER
View Role - Role Filled
LUDGATE BUSINESS DEVELOPMENT MANAGER
---
Are you a dynamic and energetic Business Development Manager with an entrepreneurial mindset, an interest in startups & scaling organisation and a passion for rural Ireland and in particular West Cork?
LUDGATE is looking for a Business Development Manager to work with our CEO; the new hire will work with a team of passionate economic development catalysers to attract businesses to relate or start up in West Cork creating and enabling jobs and economic sustainability in the region.
ABOUT US
Ludgate in Skibbereen is Ireland's first rural digital hub, and for the past 5 years has been leading the way in creating a new model for successful Rural Digital Economies. with the target of facilitating the creation of 500 jobs in West Cork. We have been acknowledged by the government as the template for rural regeneration.
It's an exciting time for Ludgate as we enter the next phase of our development, which will see the opening of a new 'state of the art' second location where many of these new companies will most likely be based.
It is also an exciting time for the Future of Work. The Covid pandemic has accelerated the transition to remote working and introduced a hybrid model of work. We believe this will deliver a host of sustainable economic opportunities for rural Ireland.
THE ROLE
The Business Development Manager understands the importance of a strong community in a rural digital hub. You will be responsible for driving membership sales and supporting our community of start-ups, scaling companies and remote workers. The ideal candidate should have a proven track record in the sales and close out process and thrive in an agile and fast-paced environment.
Reporting to the CEO, your key responsibilities will include the following (not an exhaustive list);
Identify new business opportunities, including new markets and growth areas, to sell Skibbereen and West Cork as the business location of choice for indigenous and international companies;

Develop your sales funnel and lead generation.

Work with existing businesses in West Cork to capitalise on the 1GB connectivity to facilitate growth and job creation;

Provide tours of the facility to interested companies & individuals

For companies (re)locating to the area, offer a concierge service and soft-landing platform, with easy access to the necessary local professionals and supports;

Execute membership agreements and conduct onboarding meetings for new members.

Establish and take responsibility for marketing plan &

collateral.

Active social media engagement

Prepare and present monthly membership targets

Updating CRM with active/paused members

Facilitate networking and develop membership benefits programme

Provide high level customer service and hospitality to all members and guests

Keeping in regular communication with members, ensuring we're meeting their needs

Manage communications with Ludgate Community (newsletter, community queries etc.)

Support Community Partnerships

Work closely with key partners such as Enterprise Ireland, IDA, Cork County Council and the Hub Networks to develop strategies around rural remote working;

Put in place reporting processes to the CEO, Ludgate Board and Enterprise Ireland with particular emphasis on economic impact tracking & measurement
The ideal candidate is:
Is a self starter – an innovative, smart worker who gets a buzz from competition.

Is a great team player with excellent verbal and written communication skills.

Has excellent organisational, analytical and project management skills

Is proficient with google suite, Linked In Navigator, CRM, database management
You will have;
3+ years proven outbound sales/business development experience with a proven track record

Ability to navigate software solutions that enable workflow efficiencies

Ability to use modern technology platforms, and learn quickly (Trello, Slack, Google Docs/Slides, Mailchimp, etc.)

Proficient with CRM tools (such as HubSpot, Zoho) for managing inbound and outbound sales.

Demonstrated experience of selling high-value contracts involving multiple decision makers;

Strong ability to identify and close off new leads;

Strong background in developing and managing commercial relationships

Strong research and evaluation skills

Proven track record of exceeding above and beyond targets; and

Excellent presentation skills.

Minimum 3rd level qualification

Strong presence & leadership capability – you have a strong presence and the ability to act effectively as a brand ambassador.

Growth mindset – A constant curiosity and a desire to learn new things.

Strong team orientation – you embrace teamwork and enjoy fostering a collaborative and positive environment.
How to Apply:
Send your CV to careers@Ludgate.ie along with a short blurb (< 500 words) summarising why you're interested in working with Ludgate Hub.

Application Deadline is 12 Noon on

30th Jul

with a start Date of September/Oct 2021

This is an 18 month fixed term contract based in West Cork with flexible/hybrid work options available

Ludgate Hub is an equal opportunity employer. We welcome applications from people of all backgrounds and mindsets, because we know the strength of our team lies in its diversity.

Salary commensurate on experience.

For more information about Ludgate and our work, please see our website at

https://www.ludgate.ie

.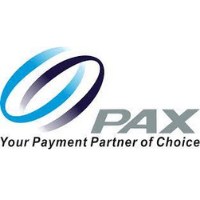 View Role
Sales and Operations Executive
View Role
Sales and Operations Executive
---
PAX Technology Europe has a vacancy for a Sales and Operations Executive, based in Ireland, either working from home, or from our office in Skibbereen.
Aim of the Position
The aim of this role is to ensure the smooth and accurate delivery of payment terminals and payment solutions to our customers in Ireland and the EU.
Key Tasks
Key Customers:
Establish a good working relationship with key customers

Work closely with Sales and Operations to set-up services for each key customer

Liaise with Sales and Operations to manage shipments, deliveries, invoicing.
Outsource Partners:
Ensure outsource partners know key customer requirements

Manage outsource partners to deliver the required services

Meet regularly with outsource partners to discuss services for each customers and areas for improvement

Communicate with the outsource partners to ensure all urgent orders are shipped
Internal Customer Communications
Work closely with PAX sales managers of each key customer

Keep Sales manager informed on what is working well with key customer

Report any issues to sales manager that needs attention
Reporting:
Generate monthly reports for each key customer according to their requirements

Share monthly reports with Operations and Sales managers
Skills:
Experience in international shipments into Ireland and EU preferable

Able to quickly react in a busy working environment to ensure that key customer requirements are met, ie working to deadlines

To be able to work under pressure yet consistently have an attention to detail and accuracy

Good analytical skills and a methodical approach

Good experience of using Microsoft Office with high competency level on Excel

Good communication skills

The ability to work in a team environment
Additional Information
The Company offers Pension and 25 days holiday excluding Bank Holidays.
All employees undertake a DBS (criminal record check) and credit check.
Part-time role can be considered.
Applications
To apply, please send your CV to Robert McLaughlin (Sales Director) robert@paxtechnology.com.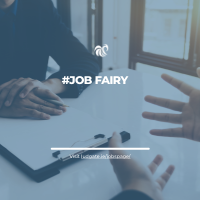 View Role
Bookkeeper & Production Financial Controller
View Role
Bookkeeper & Production Financial Controller
---
A flexi time bookkeeper and Accounts payable person to help manage incoming invoices, consolidate production budgets and issue invoices for a growing portfolio.
Approx. 10 hours per week to incrementally increase.
If this is for you email your CV, cover letter and salary expectations to
info@storicreative.com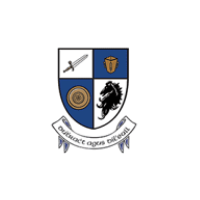 View Role
DIGITAL INNOVATION HUB – IRELAND NORTH EAST CTO
View Role
DIGITAL INNOVATION HUB – IRELAND NORTH EAST CTO
---
The Position:
The Digital Innovation Hub – Ireland North East is seeking to appoint a CTO to deliver
Digitisation projects in collaboration with Enterprises in the region. The aim of the Hub is to
ensure Enterprises adopt Artificial Intelligence to compete and grow in the region, providing
employment and growing the local and regional economy.
Main Duties and Responsibilities:
The CTO will report to the CEO of The Digital Innovation Hub – Ireland North East This position
is a new senior level strategic role for a fixed term of 3 years.
Accountabilities
• Technical lead for the Hub with a hands-on approach, with responsibility to deliver all
technical activities within the Hub
• Work on use-case definition, resource assets, technical setup, dataset management, core
software development, and technical demonstrators
• Work with project research partners (ICHEC, INSIGHT and IMR) and other stakeholders
to assist in the timely delivery of The Hub objectives.
• Build an online body of knowledge on Digitisation relevant to Enterprises in the region
• Maintain awareness of emerging technologies and trends
• Create and deliver training programmes on Digitisation for Enterprises
• Help to develop Digitisation self-sufficiency within Enterprises
Qualifications
The qualifications for the position of CTO shall be as set out hereunder:-
Character:
Each candidate must be of good character. Employment of the successful candidate shall be
subject to satisfactory references.
Skills
• Candidates must have a technology, science or engineering primary degree or
equivalent, and 5+ years' relevant work experience. A post graduate qualification in one
of the disciplines mentioned is desirable
• Knowledge of AI, Machine Learning and Data Analytics technologies and best practices.
Familiarity with Mathlab, Azure Machine Learning, Azure Synapse, Python, SQLServer,
Deep Learning toolkits such as Café an advantage
• Skilled in Software Project Management Methodologies such as Agile and Waterfall
• Skilled in Defining, Architecting, Technical Blueprinting and working with Software
Developers
• A broad understanding of technologies and tools for Software Design, Analysis and
Coding such as Azure DevOps
• Strong Analytical skills, problem solving skills and propose solutions to multifaceted
problems
• A flexible approach / resourceful / conscientious and self-motivated with a 'can do
attitude' – ability to see tasks through to completion
• Excellent written and oral communications skills
Experience
• Experience in delivering technical results across diverse disciplines with multiple
stakeholders. Able to prioritise workloads and meet deadlines
• Broad work experience in multiple organisations an advantage, such as working in
Academia, Large and Small enterprises
• Experienced in working both with people and independently
• Proven time-management skills and highly organized
• Experience of presenting to diverse audiences on Digitisation topics
Salary:
Remuneration will be €60,000 per annum.
Probation:
(a) There shall be a period after such appointment take effect during which such persons
shall hold the position on probation,
(b) Such period shall be twelve months but the Hub may at their discretion extend such
period,
(c) Such person shall cease to hold the position at end of the period of probation unless
during such period, the Hub has certified that the service of such person is satisfactory.
Pension:
The position is non-pensionable however, the Employer will facilitate implementation of a PRSA
through making appropriate deductions, if required, and remitting same to the designated
fund/company.
Annual Leave:
25 days per annum.
Hours of Work:
37 hours per week. The CTO must be available to work outside normal working hours as
required by the post.
Base:
The CTO will be based in Local Enterprise Office, M:Tek Building 1, Armagh Road, Monaghan.
Selection Process:
Candidates may be shortlisted on the basis of information provided in the application form.
Candidates will initially be assessed to ensure they meet the minimum qualifications set down
above. Assessment will be based on information provided by the candidate on the application
form. Qualifications of successful candidates may be subject to further checks post interview to
confirm they meet the criteria.
Candidates will then be assessed on the basis of other information contained in their application
form to determine, having regard to the requirements of the position and the number who have
applied, if they should be called for interview.
Completed Application forms to be signed and returned in hard copy format to:
Human Resource Management Section,
Monaghan County Council,
County Offices,
The Glen,
Monaghan
Applications received after the closing date and time specified in the advertisement relating to
this position will not be accepted.