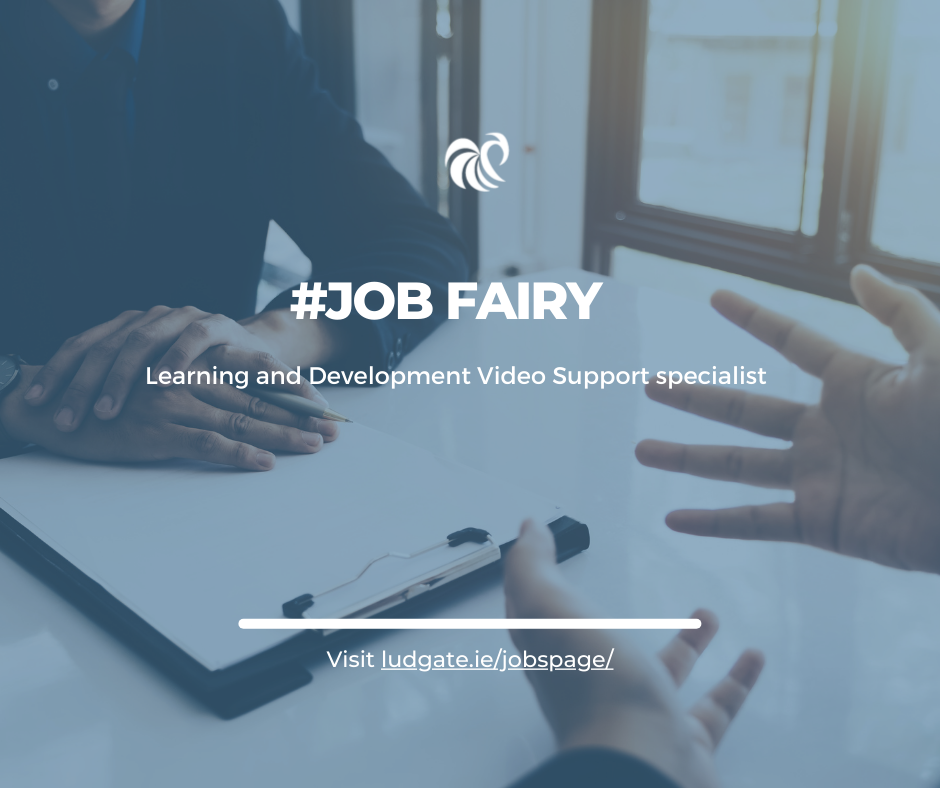 View Job Spec
Learning and Development Video Support specialist
View Job Spec
Learning and Development Video Support specialist
---
Position
Learning and Development Video Support specialist
An exciting role has presented itself in the Skibbereen area for an energetic, enthusiastic candidate to work in a learning and development support role.
This role is to support the facilitation of audio-visual seminars to students globally from West Cork,
Fixed term Contract with a view to permanent employment.
Hours – approximately 35 hours per week – 10.00am to 5.00pm
What's expected of you:
. Initial period requires an element of concentrated data-input.
. Support the editorial team in the delivery of global audio-visual seminars.
. Supporting the creation of a state-of-the-art archive collection and retrieval system.
. Collaborate and work closely with facilitating team to prepare and deliver high-quality video content.
Your experience should include:
. Strong core computer skills, excel-word etc.
. Exceptional attention to detail, and the ability work unsupervised to see each task through to completion.
. Ability to deal positively and professionally with situations as they arise.
. Excellent interpersonal and organizational skills.
. Proactive attitude – must have the ability to take the initiative and contribute to consistently improving quality of outputs.
Other items of importance
. Full driver's license required as location requires personal transportation.
. Location of work on site in Skibbereen.
. Some flexibility to operational hours as the need arises.
What is in it for you?
. Basic salary starting at 10.50 euros per hour.
. Exciting opening, with the opportunity to engage with further external training.
. A certain degree of flexibility
. Mentoring, and excellent career prospects for the right candidate
. First-class working environment, and ability to develop a career in a rapidly growing sector of the economy.
Closing date for applications is 26th June date. Please forward up-to-date CV and covering letter to: careers@ludgate.ie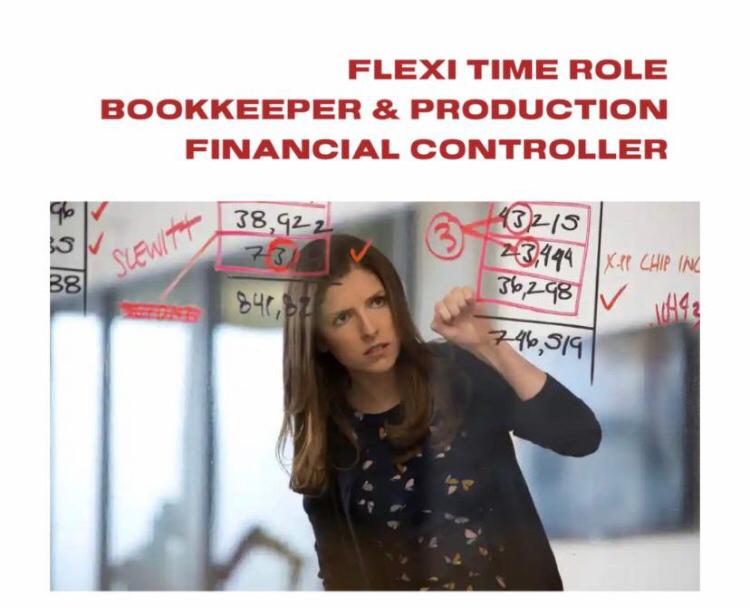 View Job Spec
Bookkeeper & Production Financial Controller
View Job Spec
Bookkeeper & Production Financial Controller
---
A flexi time bookkeeper and Accounts payable person to help manage incoming invoices, consolidate production budgets and issue invoices for a growing portfolio.
Approx. 10 hours per week to incrementally increase.
If this is for you email your CV, cover letter and salary expectations to
info@storicreative.com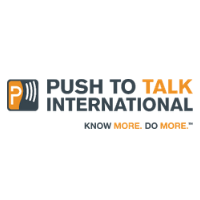 View Job Spec
Push To Talk -Software Developer job vacancy
View Job Spec
Push To Talk -Software Developer job vacancy
---
About the Role:
We are looking for talented, hands on, "can do" software developers wanting exciting tangible
opportunities to make their mark in our specialist field of critical real time communications for
enterprises.
Our instant push to talk group communications solutions, based on VOIP and media streaming, are
used by mobile teams and operations in many key industries, from transport to security, airports to
hospitals, to keep their teams connected, co-ordinated, safe and all informed.
With the migration of traditional private two-way radio users to IP based technologies well
underway and convergence with cellular mobile Android devices and Windows technologies
increasing, the demand for our nationwide available wirelessly networked services is growing
rapidly. We are seeking software developers who want to "own" the opportunities we have and be
front and centre to our company success. Prepared to roll up your sleeves you will be expected to
jump straight in and take the lead on both the architecture and design, then the hands-on creation
and delivery of the lines of code necessary to produce exciting new capabilities and enhancements
that will have a genuine positive impact on people's safety, wellbeing, and the performance of their
organisations.
This is a fantastic opportunity to directly see your software developments enhance the abilities of
others. A great deal of autonomy and responsibility will be afforded to (and expected of!) the right
candidates and we will also be looking to candidates first in to help structure and lead the team as it
grows moving forward.
As we build out our Irish team you will start by reporting to our CTO. You will be able to work with
minimal supervision, individually or as part of a team.
Responsibilities
· Architect, design, and plan software development activities that convert written use case cases into
documented design frameworks for peer review.
· Write and test clean, well-commented, secure, and maintainable code in an agile environment.
· Identification and implementation of industry best practices.
· Ticket and Sprint based agile approach to your development ensuring all considerations and
attempts are documented and shared to allow remote team peer review of approach and visibility of
progress.
· Code and configuration management via regular GIT branch and merge commits.
· For team leader, direct work of team members and mentor their technical development.
Required skills and experience.
· Bachelor's Degree in Computer Science, Engineering or similar.
· 3+ years development experience. A demonstrable level of relevant experience is more important
than educational qualification.
· High level of competency in at least one of the following languages: C# .NET, C++, Java in the
android environment
Ideally experience with one or more of the following technologies:
SIP/SDP session protocols, RTP, Audio Codecs and encryption, Networking protocols from the
application perspective (sockets etc) Android, .NET, real time embedded linux at the application
level.
· Demonstrable Experience with one of the following: Android Studio, Android NDK and libraries,
Visual Studio
· An understanding of HTML, JavaScript, CSS, JQuery and web standards.
· Ability to design and develop secure maintainable code in an agile environment.
· A willingness to take ownership for your deliverables.
Additional Technical Skills Desirable:
· Experience with TDD (Test Driven Development).
· Experience with databases (MySQL, SQL Server, SolidDB)
· Experience with Apache web server
. Experience with the following tools: Git and Git version control, Bitbucket, Sourcetree, JIRA, Gradle
build tools.
Benefits:
 Work from home opportunities
 Flexible working hours
 Bonus scheme
 Excellent working conditions
Job Types: Full-time, Permanent
Role predominately based in West Cork.
Closing Date for all applications is Friday February 19th 21.
Please submit your up-to-date CV and cover letter to careers@ludgate.ie
Note we here in Ludgate are acting on behalf of a 3 rd party company to advertise this position.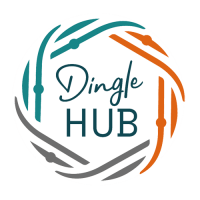 View Job Spec
Community Engagement Coordinator
View Job Spec
Community Engagement Coordinator
---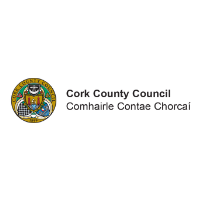 View Job Spec
Cork County PPN Resource Worker
View Job Spec
Cork County PPN Resource Worker
---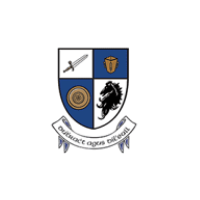 View Job Spec
DIGITAL INNOVATION HUB – IRELAND NORTH EAST CTO
View Job Spec
DIGITAL INNOVATION HUB – IRELAND NORTH EAST CTO
---
The Position:
The Digital Innovation Hub – Ireland North East is seeking to appoint a CTO to deliver
Digitisation projects in collaboration with Enterprises in the region. The aim of the Hub is to
ensure Enterprises adopt Artificial Intelligence to compete and grow in the region, providing
employment and growing the local and regional economy.
Main Duties and Responsibilities:
The CTO will report to the CEO of The Digital Innovation Hub – Ireland North East This position
is a new senior level strategic role for a fixed term of 3 years.
Accountabilities
• Technical lead for the Hub with a hands-on approach, with responsibility to deliver all
technical activities within the Hub
• Work on use-case definition, resource assets, technical setup, dataset management, core
software development, and technical demonstrators
• Work with project research partners (ICHEC, INSIGHT and IMR) and other stakeholders
to assist in the timely delivery of The Hub objectives.
• Build an online body of knowledge on Digitisation relevant to Enterprises in the region
• Maintain awareness of emerging technologies and trends
• Create and deliver training programmes on Digitisation for Enterprises
• Help to develop Digitisation self-sufficiency within Enterprises
Qualifications
The qualifications for the position of CTO shall be as set out hereunder:-
Character:
Each candidate must be of good character. Employment of the successful candidate shall be
subject to satisfactory references.
Skills
• Candidates must have a technology, science or engineering primary degree or
equivalent, and 5+ years' relevant work experience. A post graduate qualification in one
of the disciplines mentioned is desirable
• Knowledge of AI, Machine Learning and Data Analytics technologies and best practices.
Familiarity with Mathlab, Azure Machine Learning, Azure Synapse, Python, SQLServer,
Deep Learning toolkits such as Café an advantage
• Skilled in Software Project Management Methodologies such as Agile and Waterfall
• Skilled in Defining, Architecting, Technical Blueprinting and working with Software
Developers
• A broad understanding of technologies and tools for Software Design, Analysis and
Coding such as Azure DevOps
• Strong Analytical skills, problem solving skills and propose solutions to multifaceted
problems
• A flexible approach / resourceful / conscientious and self-motivated with a 'can do
attitude' – ability to see tasks through to completion
• Excellent written and oral communications skills
Experience
• Experience in delivering technical results across diverse disciplines with multiple
stakeholders. Able to prioritise workloads and meet deadlines
• Broad work experience in multiple organisations an advantage, such as working in
Academia, Large and Small enterprises
• Experienced in working both with people and independently
• Proven time-management skills and highly organized
• Experience of presenting to diverse audiences on Digitisation topics
Salary:
Remuneration will be €60,000 per annum.
Probation:
(a) There shall be a period after such appointment take effect during which such persons
shall hold the position on probation,
(b) Such period shall be twelve months but the Hub may at their discretion extend such
period,
(c) Such person shall cease to hold the position at end of the period of probation unless
during such period, the Hub has certified that the service of such person is satisfactory.
Pension:
The position is non-pensionable however, the Employer will facilitate implementation of a PRSA
through making appropriate deductions, if required, and remitting same to the designated
fund/company.
Annual Leave:
25 days per annum.
Hours of Work:
37 hours per week. The CTO must be available to work outside normal working hours as
required by the post.
Base:
The CTO will be based in Local Enterprise Office, M:Tek Building 1, Armagh Road, Monaghan.
Selection Process:
Candidates may be shortlisted on the basis of information provided in the application form.
Candidates will initially be assessed to ensure they meet the minimum qualifications set down
above. Assessment will be based on information provided by the candidate on the application
form. Qualifications of successful candidates may be subject to further checks post interview to
confirm they meet the criteria.
Candidates will then be assessed on the basis of other information contained in their application
form to determine, having regard to the requirements of the position and the number who have
applied, if they should be called for interview.
Completed Application forms to be signed and returned in hard copy format to:
Human Resource Management Section,
Monaghan County Council,
County Offices,
The Glen,
Monaghan
Applications received after the closing date and time specified in the advertisement relating to
this position will not be accepted.