Meet Our Board
The Ludgate Hub board was formulated in November 2015, and operates on a pro-bono basis. The board of thirteen members all with a connection to West Cork, meet on a regular basis and attend quarterly meetings.  We are indebted to them for their past and ongoing support and passion for what we are trying to do.
They are  determined to achieve their ambitious goals, ultimately resulting in a return of the diaspora, creating an ecosystem of creativity and innovation, and progressing the facilitation of job growth via digital technology. The long term vision is to make Skibbereen a hotspot for technology start-ups and multinationals to locate and prosper at a global level.
John Field
Managing Director of JJ Field & Co
John Field
Managing Director of JJ Field & Co
---
Managing Director of JJ Field & Co in Skibbereen employing over 200 staff between its supermarket and independent bakery. John is well known for his support of local and indigenous food producers throughout West Cork and beyond. He developed and chairs the Belling awards celebrating quality and innovation in food production. John is also a director of West Cork Distillers based in Skibbereen, who now employ over 70 people in Skibbereen.
Fields of Skibbereen has received numerous awards over the years such as Best Fresh Large Supermarket in Ireland (2012), Most Creative Fresh Food Retailer In Ireland (2013), Best Deli In Ireland (2014), SuperValu Ireland Fish Counter of the Year 2018 and SuperValu Ireland Cheese Counter of the Year 2018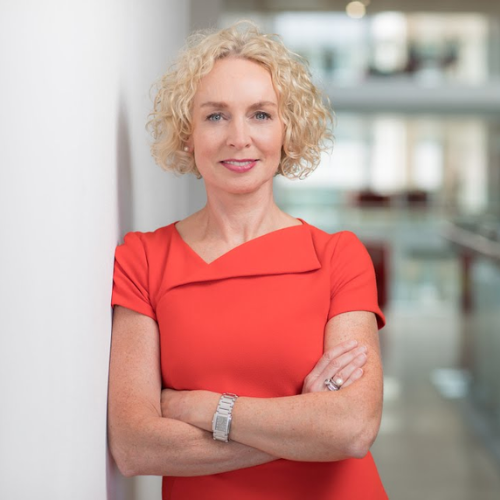 Anne O'Leary
VP, Global Business Group of Meta
Anne O'Leary
VP, Global Business Group of Meta
---
Anne O'Leary is the CEO of Vodafone Ireland since 2013, having spent five years as the Vodafone Business Director. She joined Vodafone from BT Ireland where she was Managing Director for six years.
As CEO of Vodafone, Anne is committed to continued investment in Ireland's telecommunications infrastructure. She is also overseeing SIRO, Vodafone's joint venture with Ireland's Electricity Supply Board (ESB), who are investing €450m in the roll out of high-speed fibre broadband across Ireland.
Anne has just finished a 12month term as President of Dublin Chamber and is currently the Chairperson of the Irish-based international aid charity, GOAL, a humanitarian aid agency dedicated to alleviating the suffering of the world's most vulnerable communities.
A Cork native, Anne champions well-being and diversity in the workplace and has spearheaded Vodafone securing a position as one of Ireland's top ten Great Places to Work and achieving the Business Working Responsibly mark.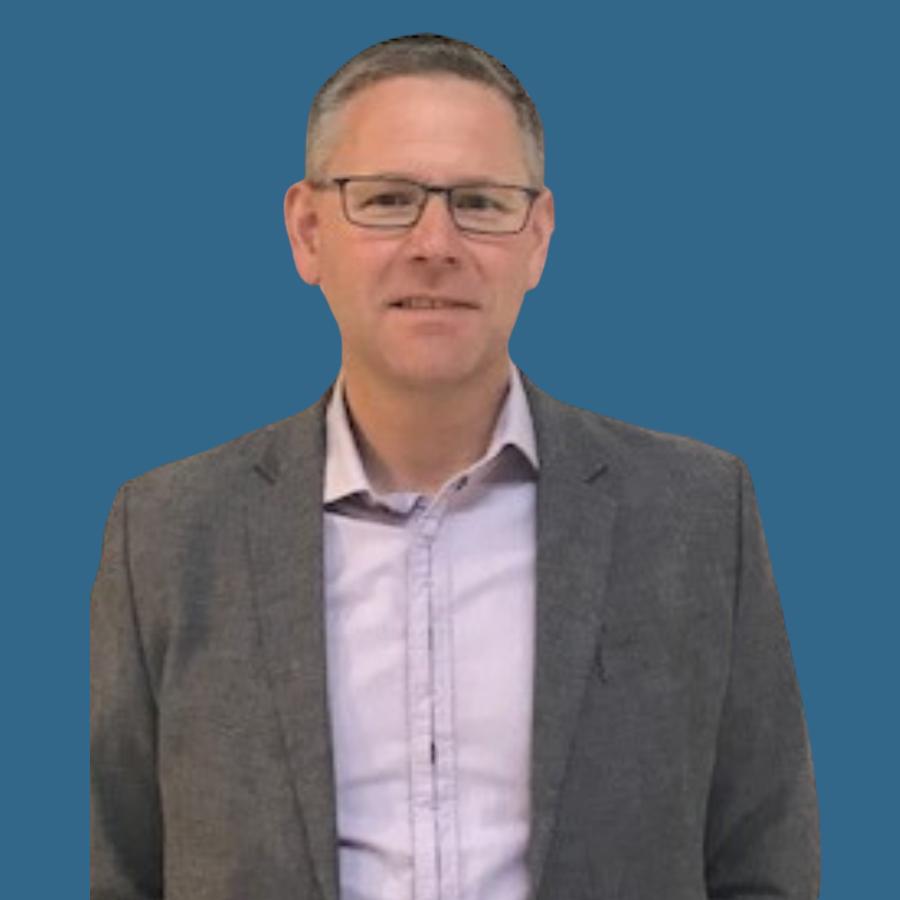 Oliver Farrell
Chairman and co-founder of Vilicom Engineering Limited
Oliver Farrell
Chairman and co-founder of Vilicom Engineering Limited
---
Chairman and co-founder of Vilicom Engineering Limited. Vilicom designs and improves the mobile operator's cellular networks and specialises in providing mobile coverage and WiFi to sports stadia, in-building spaces, railway, airport, and other infrastructures. With offices in Dublin and Reading, Oliver and his family relocated from Dublin to Caheragh, outside Skibbereen and has learned a great deal about the nature of remote working and is aware of both the potential and the challenges of managing international business from a rural environment.  Oliver bases himself from the Hub taking advantage of the state of the art facilities, 1G broadband, and Video conferencing and enjoying the social and networking dimension of working alongside other tech and startup businesses.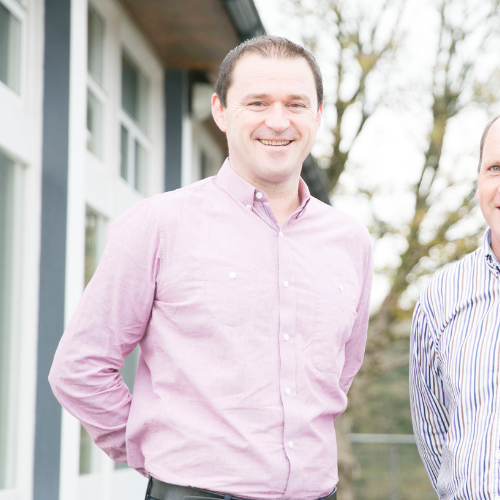 Adam Walsh
General Manager at JJ Field & Co
Adam Walsh
General Manager at JJ Field & Co
---
General Manager at JJ Field & Co in Skibbereen. Building on its traditional strengths, Adam has overseen the introduction of new technology which has helped Field's advance its business offering with online shopping, increased omni channel promotions, customer loyalty programmes and the implementation of new mobile solutions for stock management & delivery for Field's bakery. He previously worked with Microsoft's European Product Development Centre in Dublin for 7 years as a Localisation Test Manager.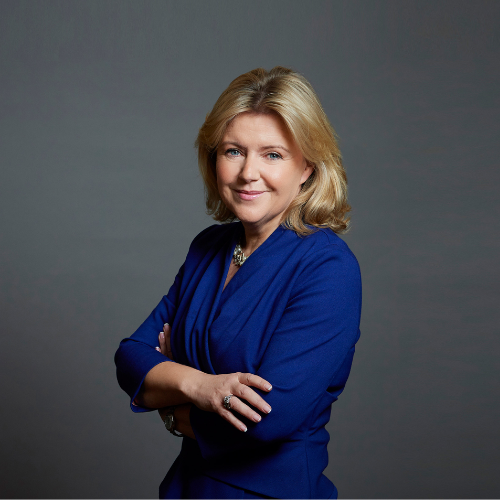 Rosaleen Blair, CBE
Founder and Chair at AMS
Rosaleen Blair, CBE
Founder and Chair at AMS
---
Rosaleen Blair CBE, is the Founder and Chief Executive Officer of Alexander Mann Solutions. Rosaleen created the business in 1996 with an ambition to revolutionise and professionalise the way that blue-chip multinationals attract, engage and retain top talent, and to help the best people in the industry to reach their fullest potential. Rosaleen founded Alexander Mann Solutions with a clear vision, and continues to be a pioneer in the global workforce solutions industry. She has led Alexander Mann Solutions through huge geographic and revenue growth, a management buyout, four private equity relationships and a global economic crisis to deliver on that vision. Rosaleen is recognised as an industry leader and entrepreneur, winning numerous awards including Veuve Clicquot Businesswoman of the Year and E&Y Entrepreneur of the Year. Rosaleen is passionate about creating opportunities and helping people to make the most of them through mentor-ship, support and investment with a focus on female entrepreneurs. She is committed to doing this both within Alexander Mann Solutions and externally through supporting various organisations including Everywoman, the Prince's Trust, UNICEF, the Irish International Business Network, and Modern Muse.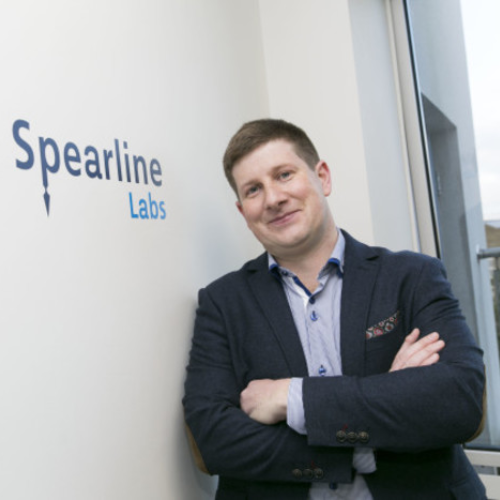 Kevin Buckley
CEO and Co-Founder of Spearline
Kevin Buckley
CEO and Co-Founder of Spearline
---
Kevin Buckley is the CEO and Co-Founder of Spearline, an award-winning technology company located in Skibbereen that provides software services to measure the quality of telecommunications audio for large enterprises, conferencing providers, and telecom carriers.
As the CEO, Kevin is responsible for the strategic leadership and development of Spearline, as well as the day-to-day operations of the business.
A strategic thinker with the vision to see the bigger picture, Kevin has led Spearline to significant growth since it was founded in 2003. Through Kevin's leadership, Spearline has grown over 600% in the past four years.
The company achieved this remarkable growth by expanding their global infrastructure, introducing new product innovations and increasing their international customer base.
Spearline's dedication and investment in customer experience excellence has set them up as industry leaders. In 2018, Spearline was awarded 9th in Ireland by Deloitte in the Fastest 50 Technology companies, the 5th consecutive year the company has ranked on this prestigious list, and their 3rd occasion to rank in the top ten. In the past two years, Spearline has won an Irish Technology Software Award and ranked in the EMEA Fast 500 list.
Kevin holds an Honours Bachelor of Science in Commercial Software Development from W.I.T.
In 2016,  Kevin became a founding Board Member of The Ludgate Hub, Europe's first rural digital hub located in Skibbereen, Ireland's first Gigabit town.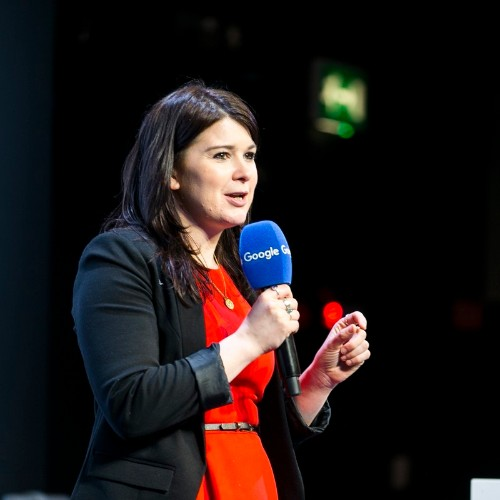 Marie Davis
Head of SME Retail & Lead Gen, Google Customer Solutions UKI
Marie Davis
Head of SME Retail & Lead Gen, Google Customer Solutions UKI
---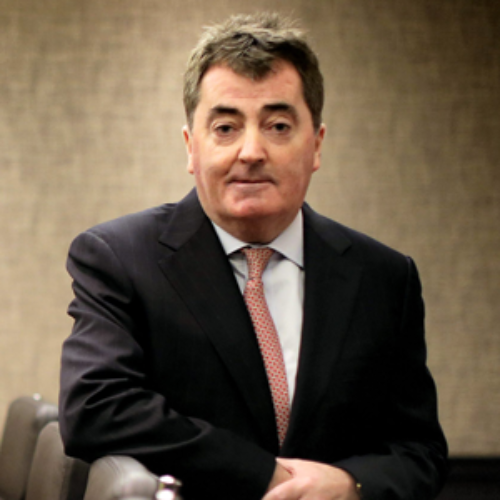 Sean O'Driscoll
Businessman
Sean O'Driscoll
Businessman
---
Sean, is a leading Irish businessman who was Chairman (2011-2016) and Chief Executive (1998-2016) of Glen Dimplex, and is now  a Non-Executive Director of and Advisor to Glen Dimplex.
He is a Member of the Council of the Economic and Social Research Institute (ESRI), the National Competitiveness Council of Ireland and  The Trilateral Commission.
He is a former Non-Executive Director of Allied Irish Banks, Sean is the recipient of an OBE and a Légion d'Honneur award.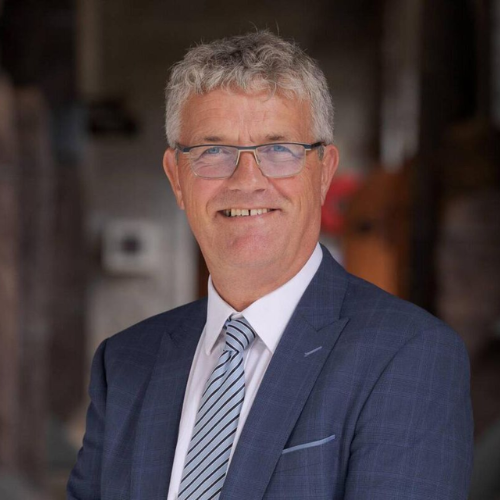 Professor John O'Halloran
President and Registrar at University College Cork.
Professor John O'Halloran
President and Registrar at University College Cork.
---
Professor John O'Halloran is the Interim President and Registrar at University College Cork. Since taking up the role, John has led the development of the university's first academic strategy, which sets out an ambitious plan for reimagining the curriculum, connecting diverse learning experiences and developing graduate attributes to position UCC students and graduates for their future work.  Having previously served as Vice-President for Teaching & Learning, and as Vice-Head of the College of Science, Engineering & Food Science, John is an academic leader with an ambitious vision for the future of Higher Education.
In his leadership roles, John has led the transformation of Higher Education provision at University College Cork including the modernisation and enhancement of teaching and learning; the development of online learning; curriculum enhancement; the growth of adult and continuing education; staff development; engagement; and globalisation. John is the founding Director of UCC's Quercus Talented Students' ​Programme. He is the Chair of the Green Campus Forum at UCC which has received many awards in recognition of its efforts to promote the Green Agenda, including the first green flag ever awarded to a university.
John is a zoologist, and was awarded a PhD for his research in 1987, and a DSc for his published works in 2009 by the National University of Ireland. He has published over 200 research papers and a number of books in the areas of ecology, ornithology, ecotoxicology and biodiversity. He was previously Head of School of Biological, Earth and Environmental Sciences at UCC, where he holds the Chair in Zoology. He is Vice-President of the British Trust for Ornithology, Chair of Ireland's Countryside Bird Survey Steering Committee and an advisor to the European Environment Agency in Copenhagen.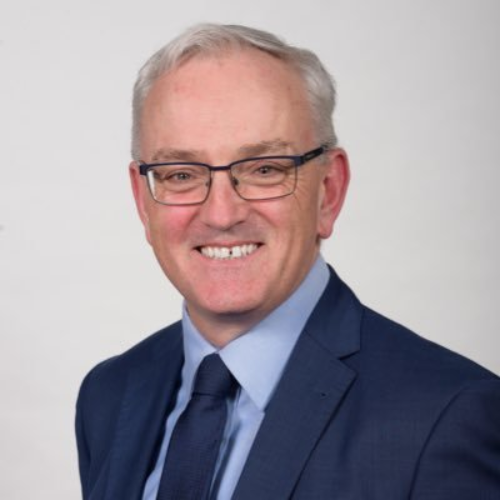 John O'Doherty
Head of AIB County Cork
John O'Doherty
Head of AIB County Cork
---
John is  Head of AIB County Cork. John is also the Chairman of the Cork Friends of Crumlin Children's hospital fundraising committee. For the 6 years up to 2016, John has sat on the evaluation committee of the Rubicon Centre's, Enterprise Ireland New Frontiers Entrepreneur Development programme. The Rubicon Centre is Ireland's leading business innovation hub based on the CIT campus in Cork.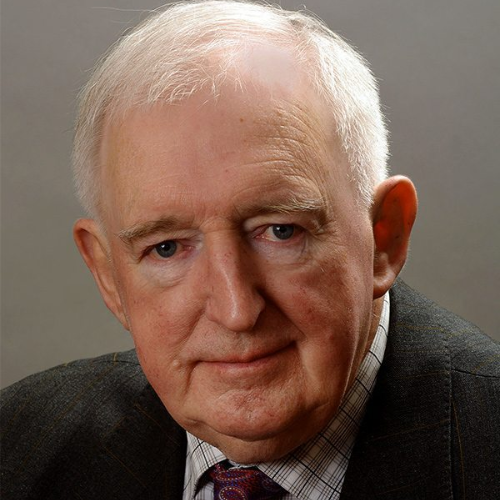 Brian McCarthy
Executive Chairman at FEXCO
Brian McCarthy
Executive Chairman at FEXCO
---
Brian McCarthy founded FEXCO in 1981 and is based in Killorglin, Co Kerry.   FEXCO is Ireland's most successful multinational financial and business solutions provider, with operations in 29 countries worldwide.  It currently employs over 2,500 people globally.  Brian has been instrumental in the development and growth of the company over the last 37 years.
Brian worked with Allied Irish Banks from 1963 to 1981.
He was honoured in 2002 with receiving the Ernst & Young International Entrepreneur of the Year award.  He also received the Sean F. Lemass award for Excellence in Marketing in 1987.
Married with 5 children, Brian is involved in a number of charitable organisations including the Irish Pilgrimage Trust.
He has a keen interest in a wide range of sports and other hobbies include music, reading and fishing.