A User's Guide to launching and running a Rural Digital Hub in Ireland
The Ludgate Movement in Skibbereen, West Cork, has been at the forefront of sustainable rural regeneration since its inception in 2016. By developing and nurturing a digital economy on the back of high speed digital connectivity Ludgate has revolutionised the local rural community, reversing the tide of inevitable emigration of young people and enabling them to stay, return or move to a rural environment where opportunities for living and working are now possible. Embracing digital connectivity has brought knowledge job opportunities to rural communities and Ludgate has been the pioneering trailblazer leading the charge. 
The team behind the Ludgate Hub have illustrated how this digital transformation can be achieved and the significant benefits it brings to communities. You can purchase a digital PDF copy of this guide for €99 + Vat, just fill out the form below and we'll get back to you.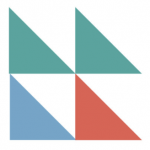 Hub Academy 101
I would like to receive a digital copy of this user guide to launching and running a hub in rural Ireland