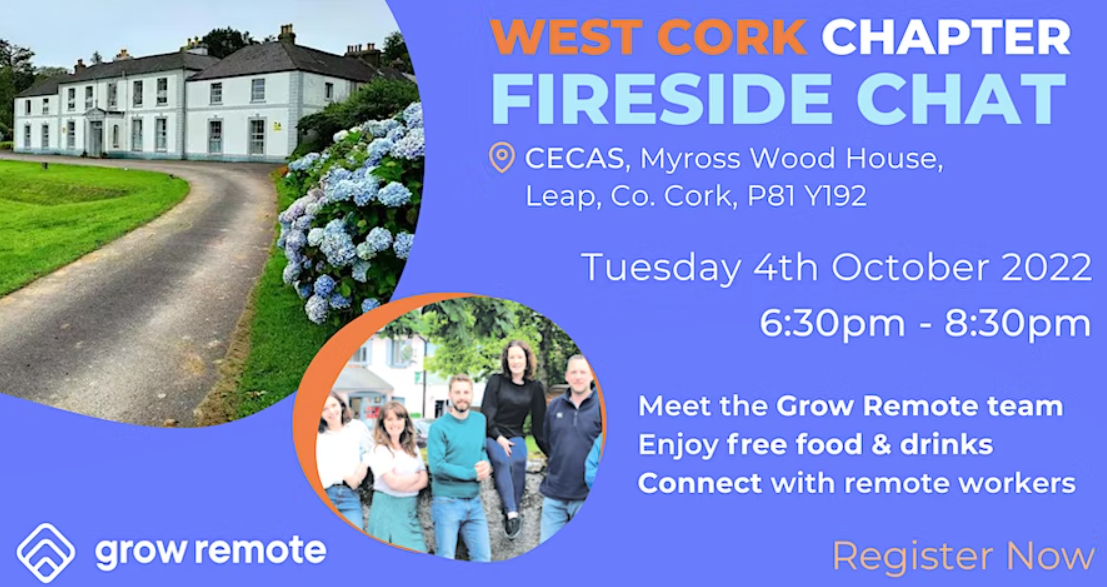 Connect with the Grow Remote team during their retreat in West Cork. Join for food, drinks and a fireside chat with local remote employees
Are you interested in remote work?
Do you want to find out about remote job opportunities in your town?
Do you want to contribute to your local community?
Come along in person to meet the Grow Remote team and members of the Grow Remote West Cork chapter.
We will enjoy some food and drinks in the beautiful surroundings of CECAS, the Centre of Excellence for Climate Action and Sustainability in Leap, Co. Cork.
There will be a fireside chat featuring members of the West Cork chapter and the Grow Remote team, discussing the impact remote employment is having on West Cork.
There is limited capacity so please register to reserve your food order. Please also let us know if you have any dietary requirements.