Tech PR Insights: Scaling Strategies for Success with The Innovation Exchange & Beachhut PR
The Innovation Exchange is delighted to partner with leading tech PR company Beachhut PR to deliver an exciting event: Tech PR Insights: Scaling Strategies for Success.
As your business expands, so does the importance of actively promoting it through interviews, press briefings and more. For many tech companies, mastering this skillset might seem distant from their everyday operations.
Join us to gain valuable insights on developing your PR strategy as you scale. Learn the industry do's and don't from experts and gain insights from Pat Phelan as they share their experiences. This session aims to equip you with the essential knowledge to effectively promote your business and achieve the recognition it deserves. Don't miss this opportunity to elevate your PR game!
Ludgate Hub, Skibbereen, Co Cork:
o Date :19th September
o Time: 2pm – 4pm
o Location: Ludgate Hub, Skibbereen, Co Cork:
o Register here:  
Agenda
 The Innovation Exchange Welcome:  Sinead O'Riordan
 PR101: Paul Hayes, CEO and Founder Beachhut PR. Paul will be joined by Andie Cooper/Ross O'Leary, Beachhut PR
 Fireside Chat: Moderated by Niall McLoughlin, Managing Director Beachhut PR with Keynote Speaker: Pat Phelan,
 Q & A
Meet the experts 
Paul Hayes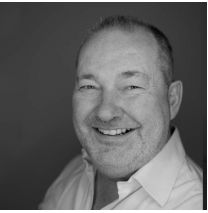 CEO Beachhut PR
The Founder and CEO of Beachhut, Paul Hayes drives strategy for a wide variety of industry leaders across multiple verticals and geographies. He also works with founders and CEOs on all aspects of their strategic communication from fundraising to IPO.
Paul's experience in technology communications is unparalleled. He has developed the messaging for many early Irish tech success stories from gaming to fintech to urban mobility and health tech. He is an accomplished host and developer of many technology events globally as well as being the originator of Flounders, the legendary club for failed founders.
Niall McLoughlin
Managing Director, Beachhut PR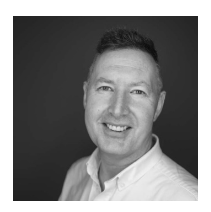 Niall has been a leader in both the Communications and Non- profit sector for over 20 years. He began his career in Fleishman Hillard, prior to setting up his own PR consultancy, Ross Communications. Transitioning into the Non-profit sector, Niall used his entrepreneurial and commercial skills to drive growth in both Irish and international organisations.
As CEO of the Irish Youth Foundation, he collaborated with some of Ireland's top Blue Chip companies delivering best in class CSR campaigns and events. Most recently he was CEO of World Vision Ireland, part of the world's largest NGO. Niall is a creative and strategic thinker motivated by values/mission, high standards and committed to getting results.
Ross O'Leary
Senior Account Manager, Beachhut PR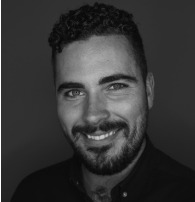 Ross is a public relations and strategic communications expert, and has worked with start-ups, governments, Nasdaq-listed corporations, fintech, healthtech, financial services, and aviation organisations across EMEA and the Americas. Ross joined Beachhut from Wachsman, a global communications consultancy, where as Consultant, he provided strategic advisory and international PR services for emerging tech companies. Ross holds a BA in Economics and History from University College Dublin and a Masters in American Politics and Foreign Policy from the Clinton Institute of American Studies at University College Dublin.
Meet our keynote speaker 
Pat Phelan, Sisu Clinic
The Cork native began his entrepreneurial career when he started a roaming business called MaxRoam which in time morphed into internet of things player Cubic Telecom, which counts Audi among its investors and drives the digital connectivity of brands like Volkswagen, Woolworths and Skoda, to name a few.
It was during his second big exit – anti-fraud start-up Trustev, which was acquired by TransUnion in 2005 for $44m – that Phelan became a household name in Cork and globally, showing that a local boy can become a global player through gritty hard work and determination.
With Pat's latest project, Sisu Clinic, he serves as CEO and co-founder; Sisu Clinic is a doctor-led cosmetic medicine destination offering a comprehensive range of advanced beauty treatments—including botox, dermal fillers, skin boosters, thread lifts, and more.
With 24 clinics globally, Sisu is committed to administering a human centric, empathic approach to care when administering bespoke, nonsurgical treatments based on patients; unique needs, desires and individual physiology.