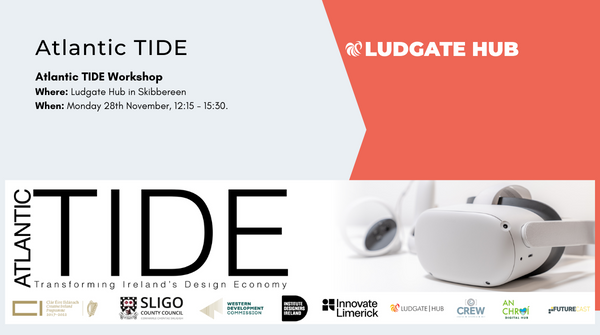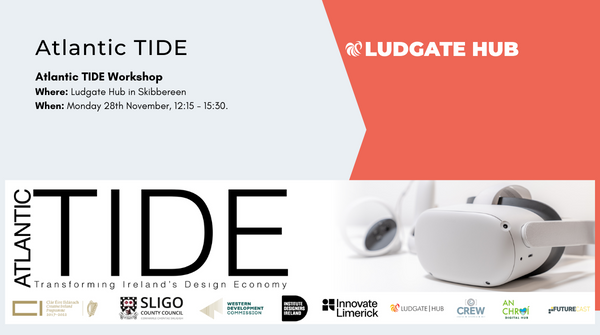 Event Goal: To bring together design businesses, industry stakeholders, and local support entities to share the potential of design as well as some of the challenges that design businesses face. With an emphasis on Pharma/MedTech
Reps from Atlantic TIDE Jessica Fuller (WDC), Charlotte Baker (IDI) and John Lynch
Moderated session,
Schedule 
12:15 – Registration, lunch provided
13:00 – Welcome, Overview & Summary
13:40 – Research Findings to date
14:00 – Facilitated Round Table Discussions
14:20 – What's next…
14:30 – Tea, coffee, networking
At these in-person events, we'll share what we've learned about the huge opportunity that design offers your industry. We'll also ask that you share with us your goals, expectations, and any challenges you've faced in procuring or applying design in your organisation.
Following these workshops, we'll take the insights you share back to the government to drive sustainable cross industry linkages with view to job creation and enterprise growth in the Atlantic region.