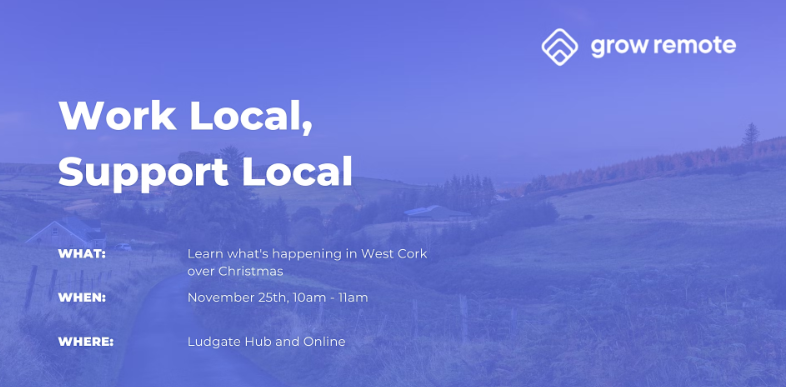 Work Local, Support Local – Connecting remote workers with the wonderful local businesses in our communities.
Join us at Ludgate Hub to hear from Clonakilty, Skibbereen, Dunmanway & Bantry Chambers. They'll inform us about what is happening in each area over the Christmas period.
This will provide a great opportunity to meet, not only with other remote workers , but also the business people at the heart of our communities.
Everyone welcome, we hope you can make it.