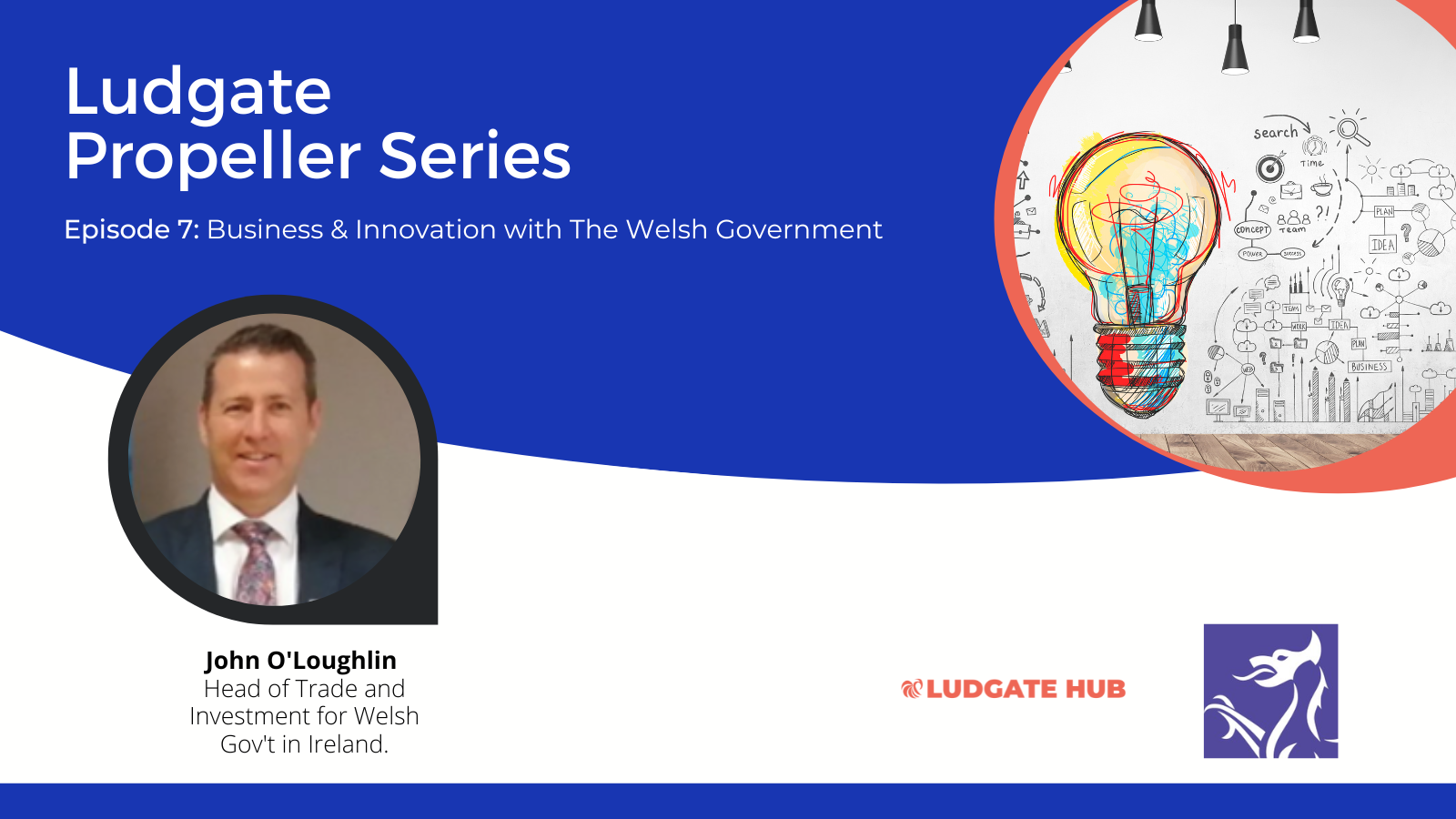 Ludgate is delighted to have John O'Loughlin as a speaker in the Ludgate Propeller series. John is "Head of Trade and Investment" for Welsh Gov't in Ireland. They aim to create pathways for international investors and Welsh exporters by unlocking knowledge, connections and opportunities in Ireland and Wales.
The Welsh Government in Ireland is tasked with helping Irish companies bring their high quality investments to Wales.
This event is Virtual and free to attend. Over the course of the event we will explore the supports available to businesses to expand into the Welsh market, funding sources available to businesses. Networks and communities that businesses should explore in order to grow business. The prevalent industry sectors in Wales and the Agencies available to help you succeed.
This 45 minute online workshop will allow attendees to engage and pose their questions. Be sure to register.